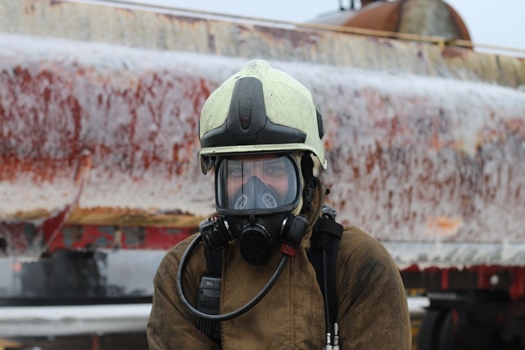 Montrose
Joined 2014
What is your current role?
Fire Instructor at one of the largest fire training centres in the world. It's equipped with training modules simulating real life working environments on and offshore - preparing delegates for any eventuality.
What is your previous industry experience?
I was a Retained fire fighter with Tayside Fire and Resuce for 10 years. I was also a crew manager at Dundee Airport for 4 years.
What sets Petrofac's instructors apart?
We have an impressively wide range of knowledge and experience within the team of instructors. It's made up of former members of the Fire Service, Airport Fire Service, the RAF and the Navy. We share our knowledge with one another and it's brilliant to put our expertise into practice.
Paired with some of the best training facilities in the country, with replicas of helidecks, process areas and accommodation blocks, delegates really get a lot from our training.
What is your biggest achievement whilst working for Petrofac?
One of the best achievements I have was when I went over to work at the Sakhalin technical training center some 4,722 miles from Montrose to deliver fire team member training to Russian offshore workers. It was very difficult with the language barrier but with great imagination and brilliant translation from one of our instructors out there I managed to deliver a very good course which the delegates really enjoyed followed with really good feedback from the company.
When have you gone beyond expectations to help someone through their training?
I regularly take time out of our lunch breaks or stay behind after the day's course has finished to help delegates that are struggling with certain aspects of the course. For example, the breathing apparatus is a very hard subject and a lot of people don't like the feeling of putting the mask on, especially if they might be claustrophobic. It's about taking the time with the delegate to build their confidence and reassure them that I am here for them if they need my help.