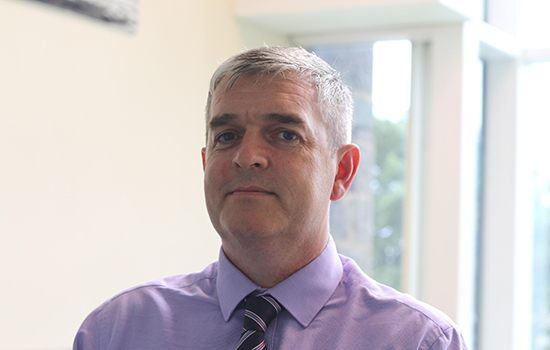 Marine House, Aberdeen
Joined 2011
What is your current role?
As the Response Services Supervisor, I'm responsible for the operational management of the Emergency Response Service Centre (ERSC) in Aberdeen. My role allows me to experience many areas of management, however my main duties include; staff and resource management, procedural, guidance writing and reviews, health, safety and quality assurance, asset integrity, business continuity and continual improvement, of both services and staff competency.
What is your previous industry experience?
I joined the business as an Emergency Response Operator and remained in this post for a short period of time, until taking on my current role.
EROs have a big role to play as they provide monitoring, notification and co-ordination of emergency response support on behalf of our clients. They participate in exercises regularly and respond to live calls 24/7/365, whether it's an on or offshore incident.
Before joining Petrofac Training, I worked as a Prison Officer with the Scottish Prison Service (SPS). In my 11 years with the SPS, I worked in Aberdeen and Peterhead prisons where I held various responsibilities including Regime Controller, National Operational Support Team Leader and Control and Restraint Instructor.
What sets Petrofac's instructors apart?
We share a passion and enthusiasm for what we do. And at the same time, we are highly professional, with great experience and a deep knowledge of the industry we work in.
What is your biggest achievement whilst working for Petrofac?
Developing and piloting our Respond in Support of Emergencies competency framework. Created for the Onshore Emergency Responder (Emergency Coordinator, HR, HSEQ, Logistics & Action Keeper Responders), to ensure a competent level of response is delivered in support of an offshore incident, and to further distinguish the service Petrofac can provide our client.