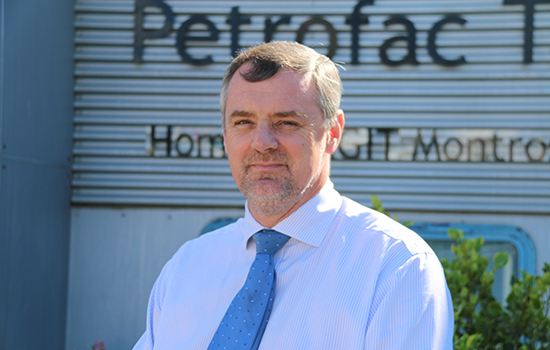 Altens, Aberdeen
Joined 1990
What is your current role?
I lead a team of health and safety training instructors, ensuring day-to-day delivery of training remains at a high standard. As well as delivering our training, I ensure all material we use is kept up-to-date. I also deal with customer requests to deliver training at various sites around the UK, as well as overseas.
What is your previous industry experience?
In my 26 years at Petrofac, I've been fortunate to hold a number of positions, including Survival and Marine Instructor, HSE Advisor and Staff Trainer. I've been delivering training in a variety of subjects and locations for Petrofac over the years, providing me with invaluable practical experience that I can share with both delegates and colleagues.
What sets Petrofac's instructors apart?
We attract, recruit and retain only the very best instructors. We set the standard with the quality of trainers that we have working for us.
What is your biggest achievement whilst working for Petrofac?
I've achieved a lot during my Petrofac career, but I'm particularly proud of the role I played in the development and delivery of a bespoke group of courses for a Libyan national oil company, lasting six months. A total of 23 students trained for 12 months – six months health and safety training, which I led, followed by six months fire training. Despite them having limited health and safety knowledge and awareness, we enabled each of them to achieve the NEBOSH General Certificate.
When have you gone beyond expectations to help someone through their training?
It is within our culture at Petrofac Training to provide above and beyond support to all students throughout their training each and every day. We will always go the extra mile with additional one-to-one support in the classroom, pool or fire ground.