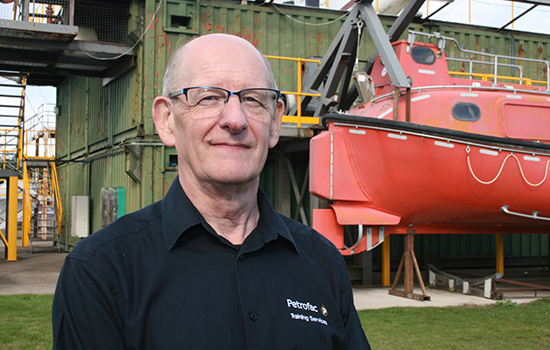 Montrose
Joined 1991
What is your current role?
I am responsible for training personnel who have an emergency management responsibility within their company. I teach them how to develop situation awareness when dealing with emergencies and to enhance command, control and communication skills to a competent level. I also support by measuring their competence in emergency management skills.
What is your previous industry experience?
I have been with Petrofac for 25 years - before that I was a firefighter. As a firefighter, you are continually training and learning new skills and as my career progressed, I was training personnel to high levels of competence. The day-to-day experience of dealing with real emergencies enabled me to develop skills and knowledge I was able to naturally transfer to the oil and gas industry.
What sets Petrofac's instructors apart?
Our instructors have in-depth experience of real emergencies and use state-of-the-art simulators to recreate realistic scenario training.
What is your biggest achievement whilst working for Petrofac?
Training oil and gas personnel in a way that will give them the confidence and knowledge to deal with and successfully control major emergencies that may occur in their workplace.
When have you gone beyond expectations to help someone through their training?
We have had to provide extra training and coaching to support people who were experiencing difficulties assimilating and understanding the theory of the subject. We continually strive to keep up with the latest training methods and study case histories for lessons that can be introduced into our courses to enhance their effectiveness.