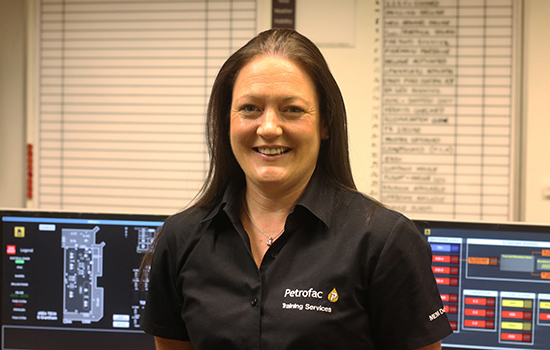 Altens
2012
What is your current role?
As a Major Emergency Management (MEM) Instructor, I coach and assess delegates in the competencies of Offshore Installation Manager (OIM) and Control Room Operator positions in Controlling Emergencies to the required OPITO standard. I teach delegates from all over the world working on both on- and offshore installations in relation to MEM. I also undertake gap analysis for clients on installations, highlighting to them shortfalls within the companies' training and competency matrix' and offering training solutions to address the gaps. My role involves offshore and overseas travel.
What is your previous industry experience?
I was a Police Officer for seven years and was also a Police Liaison Officer for the oil and gas industry. During my time as a Police Officer I gained vast experience in offshore emergency response in simulated and live incidents, making critical decisions and handling highly-sensitive and confidential information. I also travelled offshore to deal with incidents including sudden deaths, suicides and missing person enquiries, all of which require a very specific skill set.
What sets Petrofac's instructors apart?
The required standard of training is very high and Petrofac's instructors must pass rigorous verification before taking on an industry-facing role. I learned for four months before being deemed competent to run my own course and I am still learning and developing teaching methods and increasing my industry knowledge, which is ever changing.
What is your biggest achievement whilst working for Petrofac?
I have achieved many personal and team goals within the last four years; from coaching struggling delegates and successfully developing them to the required level of competence, to working within a team to overhaul the training material that our delegates use. I have travelled abroad and offshore delivering courses and assessments and recently had the opportunity to be part of the organising team of the high-profile Unified Response Seminar hosted at Marine Scotland.
When have you gone beyond expectations to help someone through their training?
Each course delivered demands high standards and must be tailored to each individual. Often as a Course Director I will go above and beyond expectations to ensure the delegate understands and benefits from the training. People of all nationalities attend our facility and it is so important to make their experience as positive as possible.