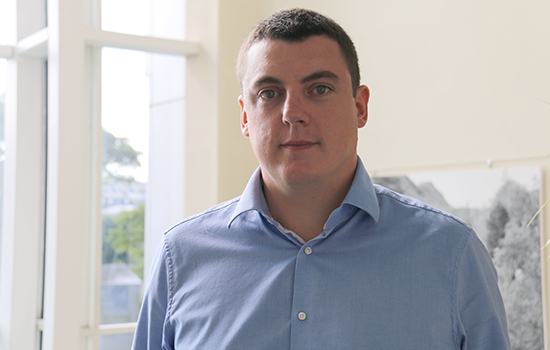 Bridge View, Aberdeen
Joined 2012
What is your current role?
I'm a Project Manager within Petrofac's Emergency Response and Crisis Management department, working with clients to develop and deliver emergency response training and exercises. I'm also one of the lead facilitators for our public Evacuee Reception Centre Course.
What is your previous industry experience?
Before I joined Petrofac I was a Police Constable with Grampian Police for five years. Here I learnt crucial communication and interpersonal skills. I also developed a passion to deliver to a client group.
What sets Petrofac's instructors apart?
Passion; I'm hugely impressed by the desire of my colleagues to ensure successful delivery of training. We have a good mixture of experience and due to our level or professionalism we work well together and share a common goal to be the best in the industry. Our exposure to a variety of clients allows us to gather information and establish industry best practices. Finally, we ourselves undergo training and have a competency programme to allow us to become responders at Petrofac's Emergency Response Services Centre (ERSC).
What is your biggest achievement whilst working for Petrofac?
Integrating with clients and delivering bespoke training courses to ensure best value whilst also enhancing Petrofac Training Services' reputation. I've run a variety of exercises and major exercises, and have been given the opportunity to travel to different locations around the globe to deliver our services.
When have you gone beyond expectations to help someone through their training?
As a facilitator for our public Evacuee Reception Centre Course – a half-day theory and interaction session followed by half a day of exercises – we regularly coach and guide people who lack confidence and experience through the practical elements to enable them to fulfill this vital role. The feedback from participants tells us we achieve this goal and they always feel well supported. Our team has a genuine willingness to support participants, going the extra mile every day.